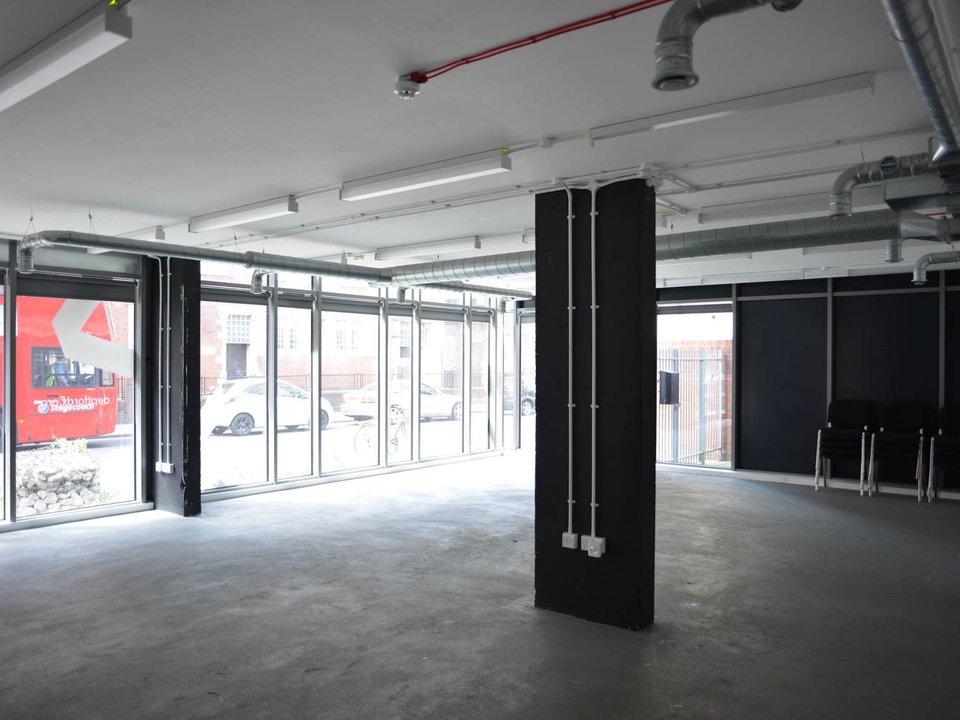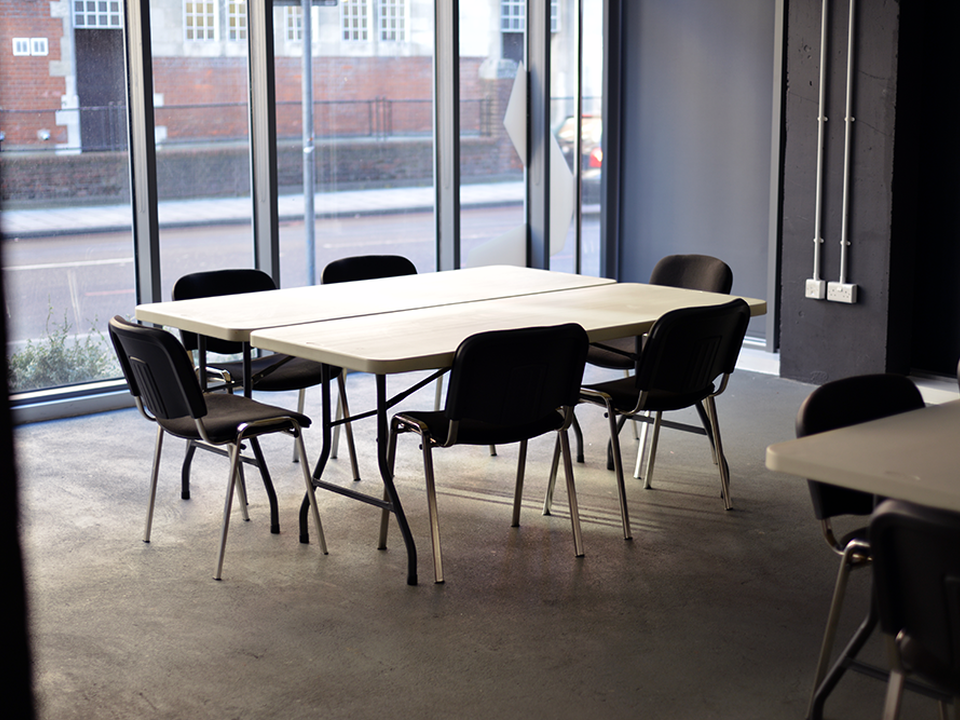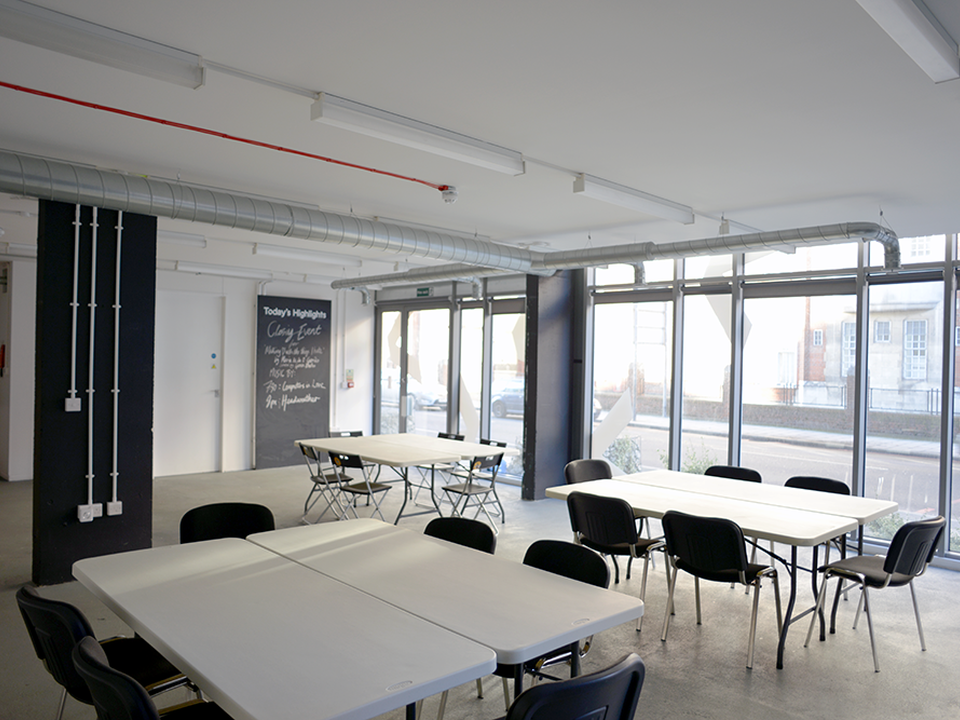 Our Events Space is available in a variety of set-ups to suit your needs. Capacity is approximately 40 people seated, 60 standing. Up to 40 folding chairs and 6 large folding tables are available for use if required. There is a small kitchen area (fridge, sink, worktop) which is shared with the Deptford X offices. Wi-Fi is available on request, by prior arrangement.
Sessions available for hire
Each bookable half-day session lasts 4 hrs, inclusive of set-up and get-out. Earlier access times for set-up can sometimes be arranged on request, subject to staff availability.
Please note that a 50% surcharge applies on all evening and weekend bookings.
Hire rates (up to 6pm)
-£65 for 2 hours
-£110 per half day
-£200 per day
-£350 for 2 days
Reduced rates are available to registered charities, community groups and other not-for-profit organisations:
-£35 for 2 hours
-£55 per half day
-£100 per day
-£175 for 2 days
Booking Process
Provisional bookings can be made by email and can usually be held for up to 2 weeks. Bookings will be confirmed on receipt of the deposit (50% of the room hire cost, plus £40 cleaning deposit), completed booking form and hire agreement. The balance will be invoiced prior to the event.
Contact
Tel: 020 8694 8842
Please enquire about hiring the project space by emailing admin@deptfordx.org, with the subject heading 'DX EVENT SPACE HIRE ENQUIRY'.
Location

9 Brookmill Road

London, SE8 4HL
Wifi:

Included