Studio at Deptford Lounge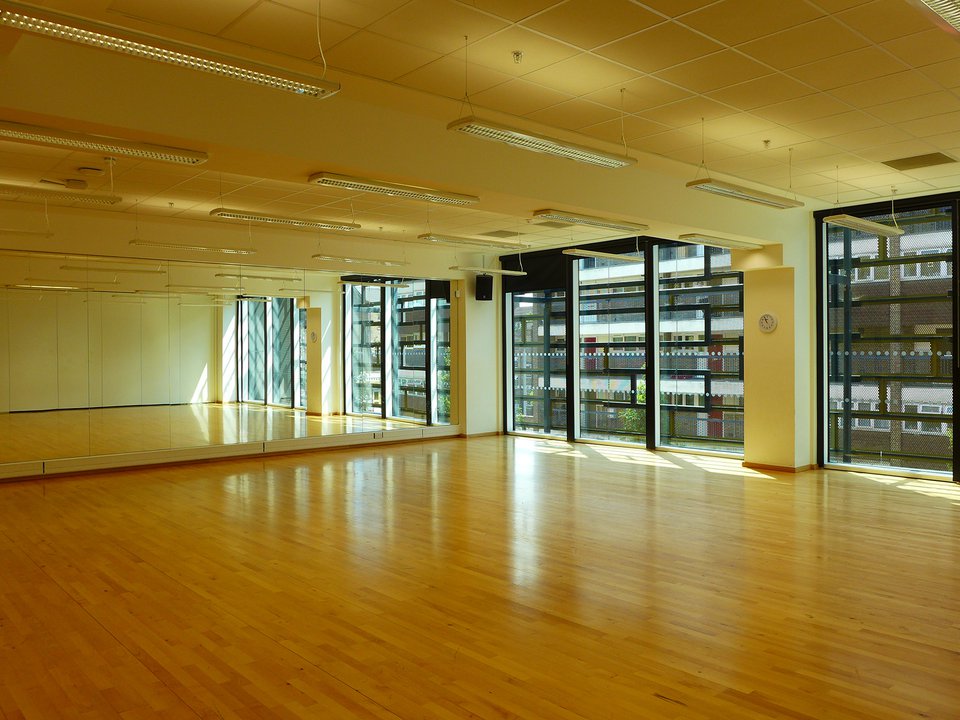 With a capacity of up to 100 this state-of-the art air conditioned studio features a sprung floor and mirrored wall and is ideal for rehearsals or workshops. It has also proved very popular for children's birthday parties.
For larger events the Main Hall and Studio can be combined to hold a capacity of up to 300 people with the removal of the partition wall.
Prices: From £15
Please contact us at hires@thealbany.org.uk to get more information or book.
Location

Deptford Lounge

9 Giffin St, London, SE8 4RH
Size:

10.4m x 11.8m

Access hours:

Monday - Friday 4.30pm-9.30pm Saturday 9.30am-4.30pm Sunday 10.30am-4.30pm All week in school holidays

Floors/access:

1st Floor/lift availability

Wifi:

Included

Furniture:

Chairs, Tables

Storage:

No