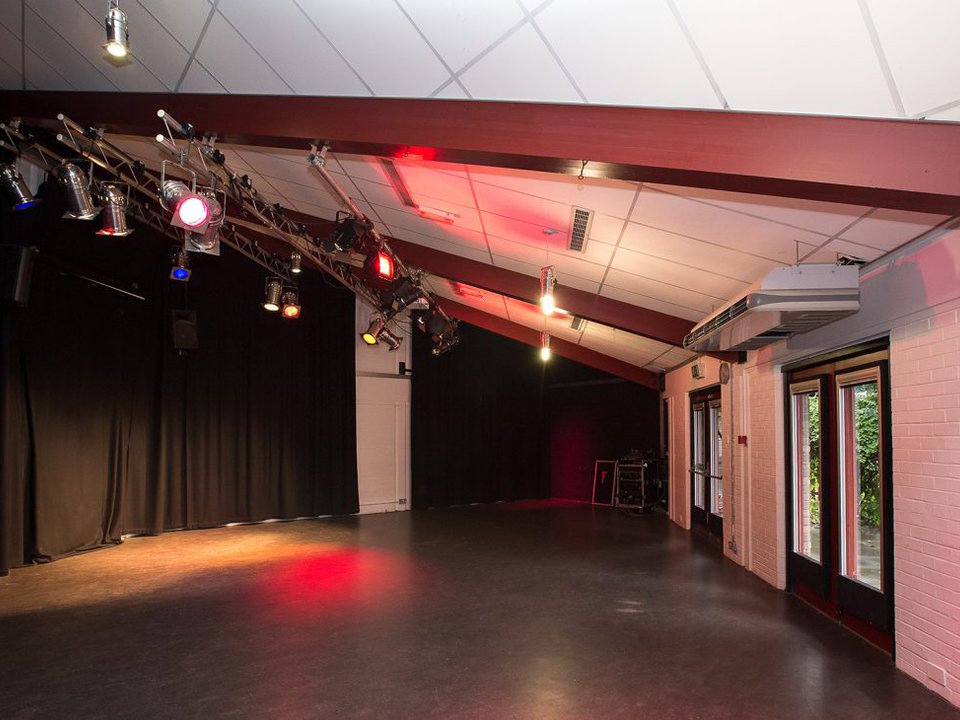 A flexible meeting, conference, rehearsal or performance space, opening onto the Albany garden.
Meeting & Conference Capacity: 30 chairs in board room layout, 24 chairs with tables in a u-shape, 36 chairs classroom style, 30 chairs in a semi-circle, 80 chairs in rows (as pictured)
Performance and rehearsal capacity: 80 people seated 100 standing

This room has a white board. Flip chart, projector, laptop and portable PA can be hired at additional cost. Access to performance lighting requires a technician, prices on request.
hires@thealbany.org.uk
Location

The Albany

Douglas Way, SE8 4AG
Size:

80 people

Access hours:

All day

Floors/access:

Ground Floor

Wifi:

Included
Daily rates:

From £205