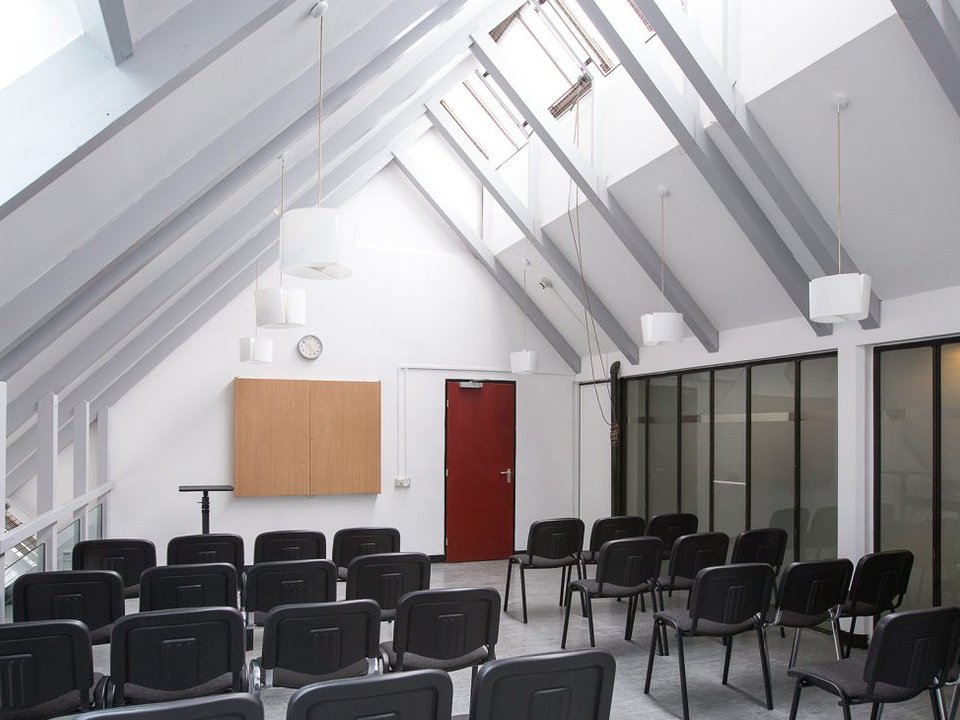 The blue room has a white board. Flip chart, projector and laptop can be hired at additional cost.
CAD plans available for some spaces.
Discounts are available to charities and community and local organisations.
All our spaces are fully accessible for wheelchair users with disabled toilets on all sites.
Noisy bookings are not permitted in this room.
hires@thealbany.org.uk
Location

The Albany

Douglas Way, SE8 4AG
Size:

20-36 chairs

Access hours:

Monday - Friday: 09:00 - 21:00, Saturday: 09:00 - 17:00, Sunday: 10:00 - 13:00

Floors/access:

First Floor

Wifi:

Included

Equipment:

Chairs & Tables

Furniture:

Yes

Storage:

No
Daily rates:

From £155