Deptford Town Hall, Council Chamber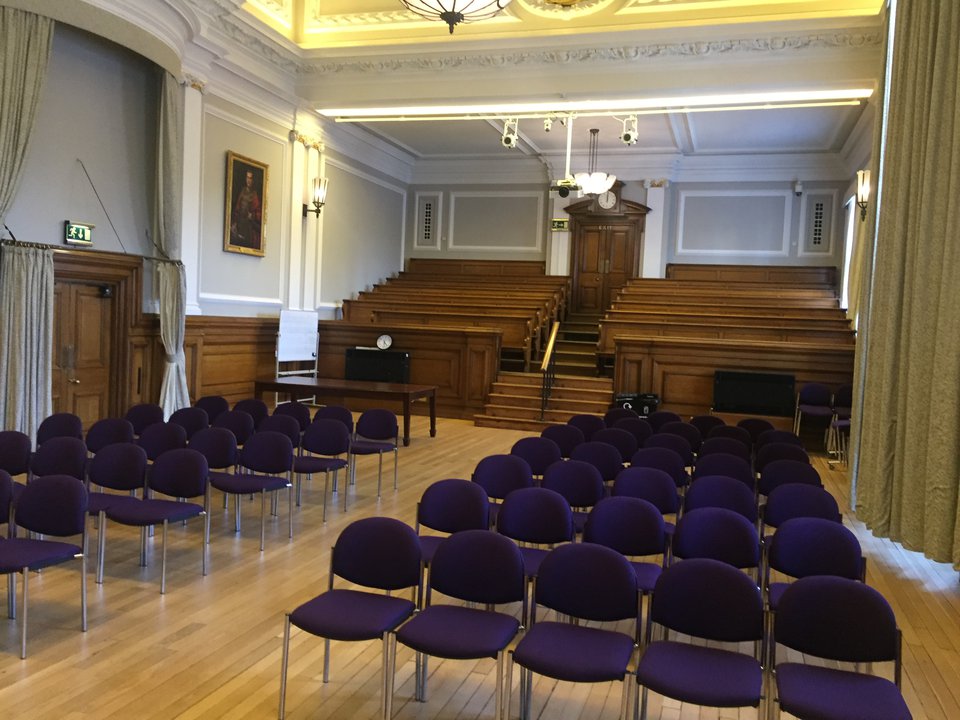 The Council Chamber itself seats 80 people in tiered, fixed seating with additional floor space which can accommodate a further 120 seated guests. There is also a small stage in the Council Chamber. The AV has recently been upgraded in the space, and the Council Chamber now offers a projector, pull-up screen, computer and sound system.
Location

Goldsmiths University, 8 Lewisham Way, New Cross, London

SE14 6NW
Access hours:

All day

Floors/access:

Ground floor

Wifi:

Included

Equipment:

Audio Visual

Furniture:

Chairs and Tables

Storage:

Storage can be discussed further.
Email